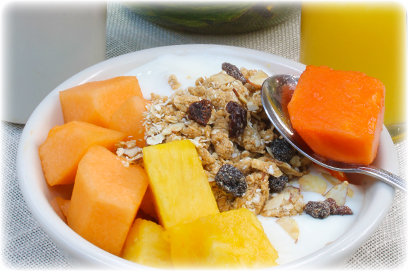 FRESH TROPICAL FRUIT WITH YOGURT AND GRANOLA $5.75
Variedad de frutas frescas de estación servidas con yogurt y granola.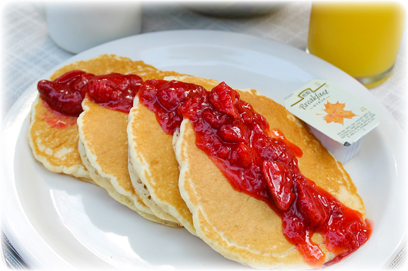 BUTTERMILK BANANA PANCAKES (banana, strawberry, or chocolate!) $5.60
Pancakes con salsa de banano, salsa de fresas o salsa de chocolate.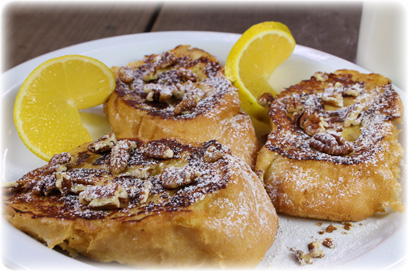 PECAN-ORANGE FRENCH TOAST $5.50
Tostadas francesas con un toque de naranja y pecanas con miel de maple.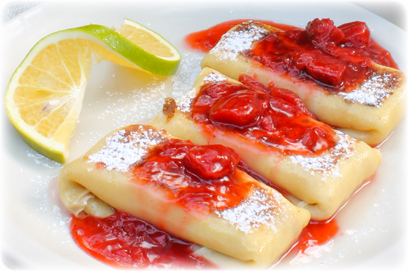 NEW YORK CHEESE BLINTZES $7.95
Crepas rellenas de queso cottage con salsa de fresas y miel de maple.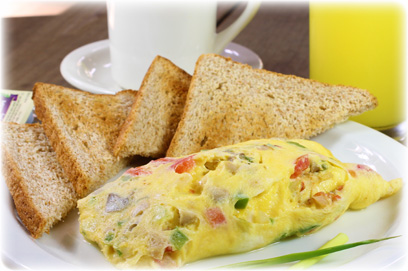 CALIFORNIA VEGGIE OMELETTE $6.50
Omelet de tres huevos con queso, cebolla, hongos, tomate y chile verde.*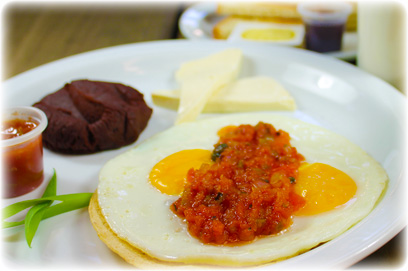 THE MEXICAN $6.25
Huevos sobre una tortilla servidos con salsa ranchera, frijoles refritos y queso mantequilla.*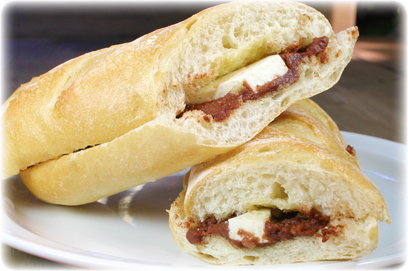 BAGUETTE WITH REFRIED BEANS AND CHEESE $4.00
Pan Baguette con frijoles refritos y queso mantequilla o queso crema.*
EGGS YOUR WAY $4.25
Dos huevos a su gusto.*
Served with Shaw's Coffee and fresh orange juice.
(Servidos con Café Shaw's y jugo de naranja fresco)
*Served with baguette or whole wheat toast, butter and our fresh jam.
(Servidos con pan baguette o tostadas de pan (blanco o integral), mantequilla y mermelada)
ORDENES EXTRA:
Frijoles refritos $1.25
Queso mantequilla $1.00
Plátanos $1.00
Salsa ranchera $1.00
Crema $0.50
Chorizo $1.50
Tocino $1.45
Aguacate $0.75
¿QUIERES ALGO MÁS?
English Muffin con queso crema y mermelada $1.55
Croissant con mantequilla y mermelada $1.95